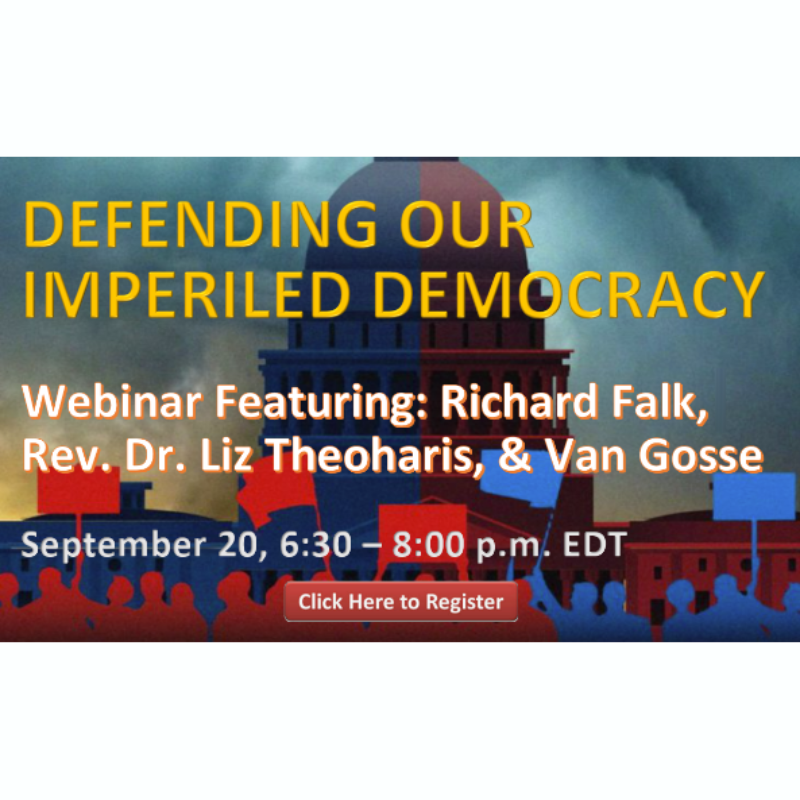 Webinar: Defending our Imperiled Democracy
Friends,
President Biden seemed to be playing catch up in Philadelphia with his warning about imperiled U.S. democracy. It was an important first step on his part. But the danger is all too real, and structural forces that are undermining what remains of U.S. constitutional democracy go much deeper than he implied. Voting in November will be important, but there is more that we must do to defend and expand democracy in the U.S.
Please plan to join our three exceptional defenders of democracy – Richard Falk, Rev. Liz Theoharis, and Van Gosse in an important webinar September 20 at 6:30 p.m. EDT.
Joseph
Click here to register: https://conta.cc/3THbGba